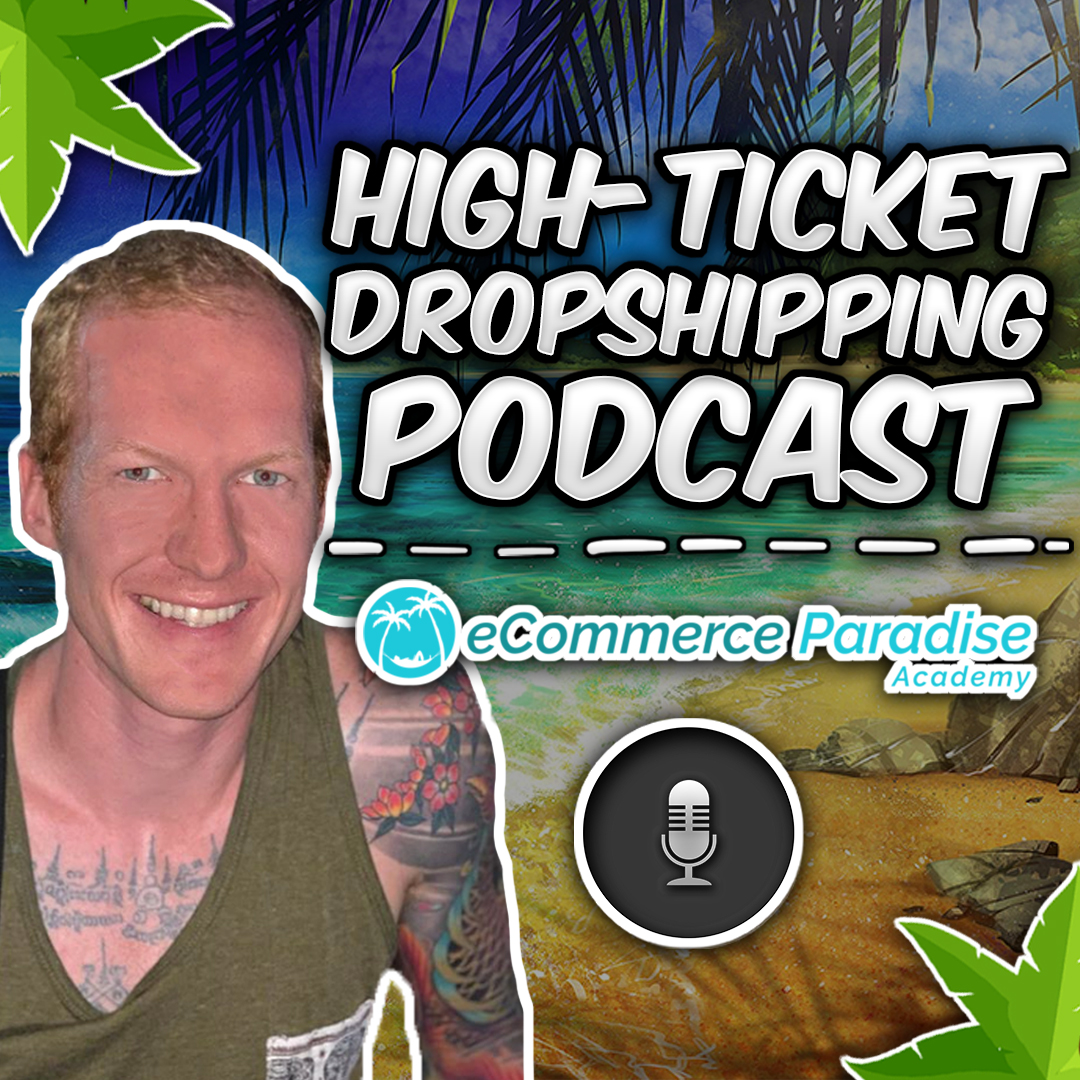 I get really deep in this episode, so be prepared...
Free niches list: https://ecommerceparadise.com/99niches 
Show notes:
Did theme install service for student. https://ecommerceparadise.com/themeinstallservice 
Coaching call with student. Conversion optimization, scaling, and ads. https://ecommerceparadise.com/coaching 
Family matters, Changed travel plans
Moral of the story: Stay strong. Don't let others steal your energy or put you down or make you feel inferior. Don't ever feel entitled. The world owes you nothing. You must provide value, more value than your competition, or you will fail until you do, and when you finally do, you will succeed. You must believe in yourself. It's only when you have faith in your ability to succeed and that what it is you want to do is possible, will the doors appear. Use the power of your third eye to visualize what you truly want in life and feel the emotional energy of already having it and enjoying it. Put yourself into that situation and you will attract the situations and people into your life that will lead you to it. Be unique, be creative, don't let doubters, haters, and sarcastic people get you down even if they're your own family. Accept people for who they are but demand respect. Give respect and apologize humbly when you do something wrong. Smile as often as possible to let people know you are a true friend and good intentions. Laugh often so you can put yourself into an attitude of gratitude and appreciate what you have in your life. Don't take anything for granted. It's there for a reason and you must live every moment in the best way you can. The one big thing I learned taking Shaolin kung fu when I was young that my si-fu taught us was that we always have choices to make. Every moment of the day you are making choices. If you want to create an amazing life, the life of your dreams, start making better more productive healthier choices every moment you can and you will slowly but dramatically change the course of your life. Time is our greatest asset. Time is our greatest resource and yet it is scarce. It's important to make the most of every moment you have especially as you grow older and take on more responsibility. You have to learn how to transmute your strongest desires into the energy to build great things. Whether it be fear, anger, resentment, sex, excitement, drugs or alcohol, relationships, or sport. You need to learn how to transmute that strong energy into the energy and focus of learning and building your business. Once business building becomes your passion as much as having sex or working out or playing sports or whatever excites you the most, you will succeed.

 

Say what you're grateful for right now and then make the best of every moment in your day today.
Recommended Resources: https://ecommerceparadise.com/resources 
Share
|
Download(

Loading

)