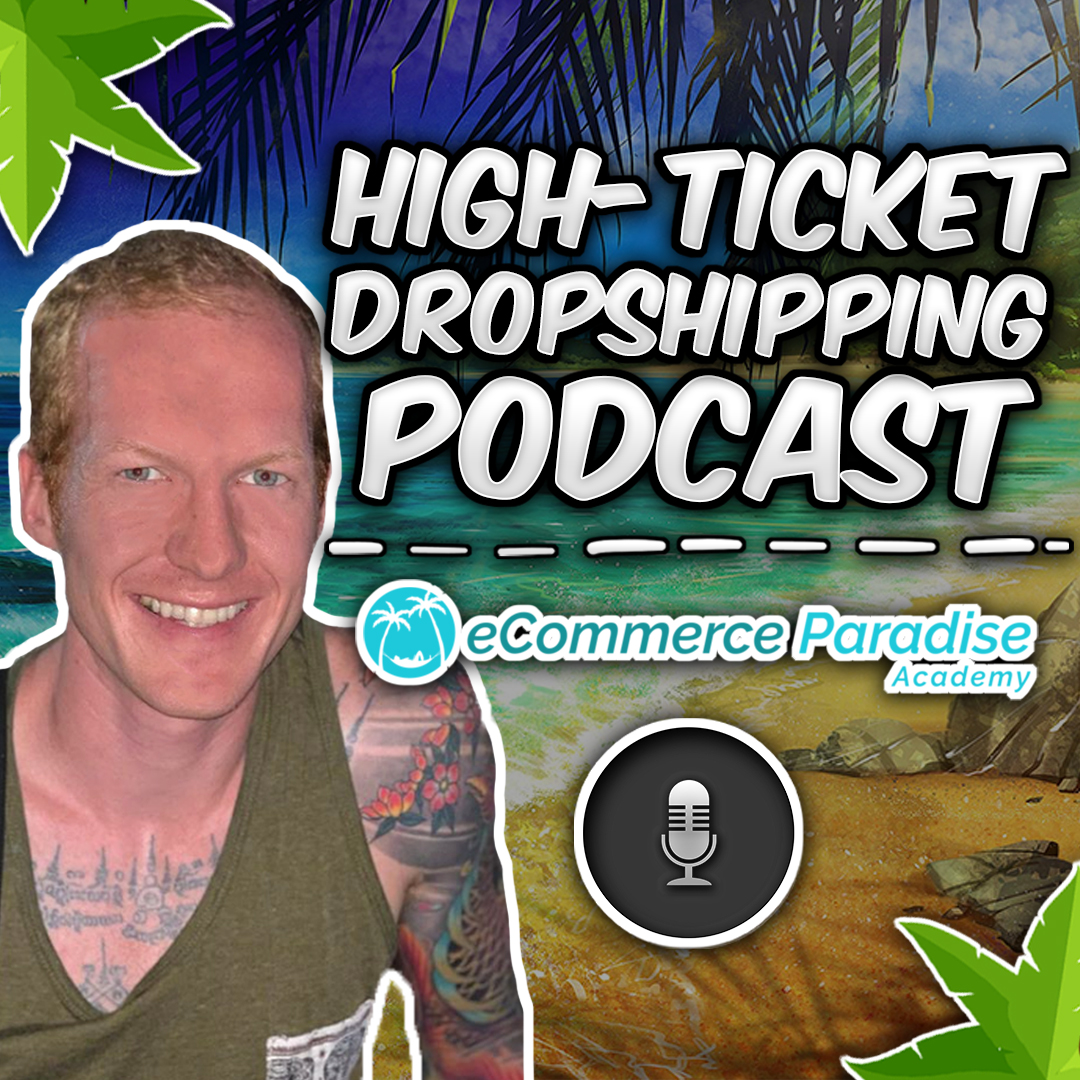 Do You Want To Start A High Ticket Dropshipping Store and Scale It To A Full-Time Income? Listen to my latest interview with my successful case study student Robert as he talks about how he got started, what the tipping points were, what the key points of growth are which drive his business forward, and what you need to know before you get started with high-ticket dropshipping.
Make sure you subscribe to our channel, like this video, comment with any questions you have, and please leave a review of our podcast on iTunes. If you're interested in learning more about eCommerce, drop shipping, and high-ticket drop shipping, or starting your own online business…
You can get our free profitable high-ticket niches list and high-ticket drop shipping secrets mini-course at https://ecommerceparadise.com/niches
Take my free training webinar on high-ticket drop shipping here: https://ecommerceparadise.com/webinar
Enroll in our step-by-step dropshipping course "High-Ticket Drop Shipping Masterclass" where I take beginners from scratch to launch in 30 days and then teach how to scale past 7-figures. You can enroll here: https://ecommerceparadise.com/masterc...
If you're an investor interested in buying or selling an eCommerce dropshipping store, sign up for my free Facebook group: https://ecommerceparadise.com/buyands...
If you want to have our team build you a turn-key custom high-ticket drop shipping store including all the traffic sources and marketing channels, apply here: https://ecommerceparadise.com/turnkey
To get access to all of our recommended resources, go here: https://ecommerceparadise.com/resources
Visit our blog for free guides: https://ecommerceparadise.com/blog
Listen to our podcast: https://ecommerceparadise.com/podcast
Subscribe to our channel: https://ecommerceparadise.com/youtube
Join our free Facebook community: https://ecommerceparadise.com/group
Join our forum: https://ecommerceparadise.com/forum
Share
|
Download(

Loading

)